F/Stop 08
Font



Der Font F/Stop 08 wurde für das 2. Internationale Fotografiefestival F/Stop 2008 in Leipzig entworfen. Er umfasst 157 Zeichen & Sonderzeichen und wurde im Rahmen der Festivalgrafik für das F/Stop Logo 2008 und als Headline und Auszeichnungsschrift eingesetzt.


The font F/Stop 08 was designed for the 2nd Interational Photographyfestival F/Stop 2008 in Leipzig. It comprehands 157 characters and was applied for the festival logo and as headline font for the festival designs.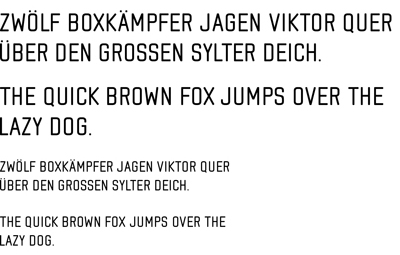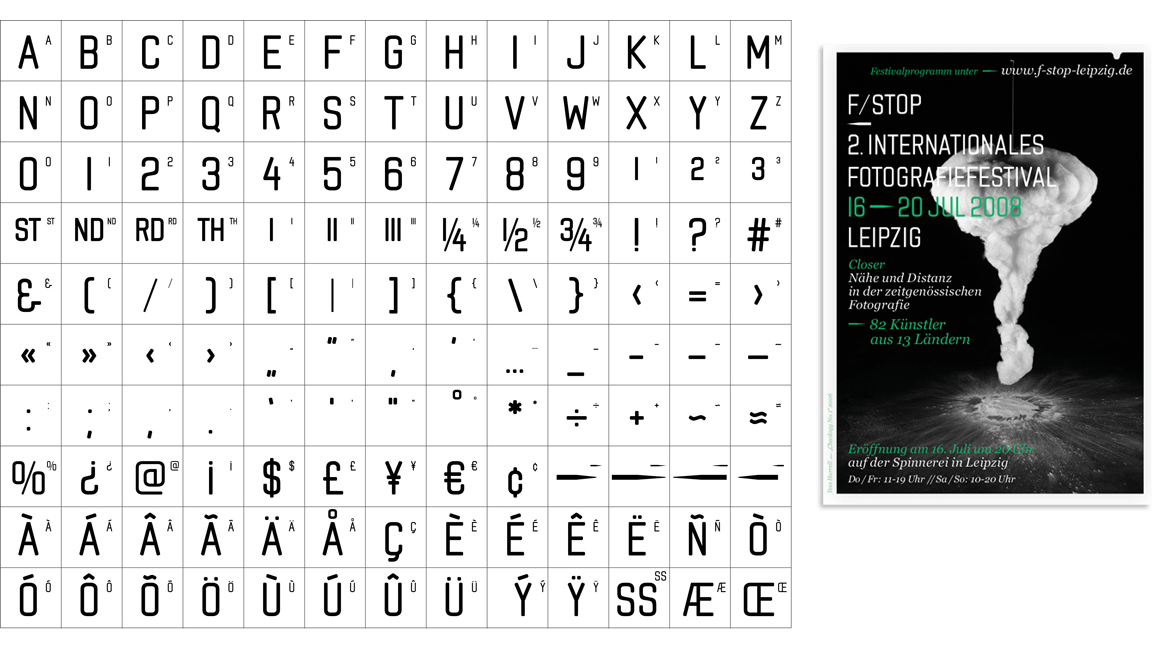 Hasenheide
Font



Hasenheide basiert auf der Schildermalerschrift eines ehemaligen Möbelfachgeschäfts in der Hasenheide 12 in Berlin Neukölln. Die vorhandenen Schriftzeichen wurden von mir als Hausschrift für eine Möbeltischlerei, die seit einigen Jahren ihren Sitz in der Hasenheide 12 hat, überarbeitet und vervollständigt.



Hasenheide based upon an old lettering of a furniture store at Hasenheide 12 in Berlin Neukölln, Germany. Out of the existing lettering I created the corporate type for a cabinet maker, who is located in this area now.